A lot of life has been lived to arrive at the point where one of biggest influences of one of my top 5 favorite bands has materialized into the making of a record with John Ashton, former guitarist and songwriter with  The Psychedelic Furs. The band continues to tour playing  songs that make up John's legacy as an artist and I have seen them live every year since 2011 in Nashville, NYC and now Portland, while John produces independent artists of his choosing as well as rock and punk luminaries  Sisters of Mercy. He has also written and recorded with Marianne Faithfull. More recently John launched an exciting new project Satellite Paradiso whose record is other-worldly and includes musicians with envious musical resumes.  
John is an icon. Read any article about the top guitarists of all time and John is up there with The Edge (U2) and Will Sergeant (Echo and The Bunnymen.) His music has endured decades whereas others have come and gone. I can't go anywhere and not hear a Furs song which is OK by me!
John has toured the world, appeared on David Letterman, American Bandstand and Top of the Pops to name a few. He has been produced by and worked in the studio with Todd Rundgren (New York Dolls, Hall and Oates, XTC and Lady GaGa's wardrobe) as well as Steve Lillywhite (The Rolling Stones, Morrissey, Peter Gabriel, The Killers.) And thirty years after the release of the John Hughes film Pretty in Pink, the Furs' Love My Way is back on the Hollywood radar again on the soundtrack for the Oscar nominated (Best Picture) Call Me By My Name. Amazing.
What all began alone on my acoustic guitar has turned into a world-wide all star burst of musical talent culminating in songs that will take you over the moon and back. The vocals were recorded with John in his studio in New York.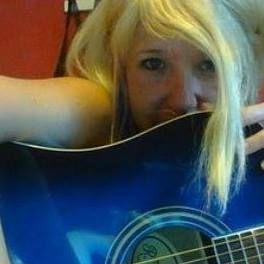 John Ashton, Producer, Lead Guitar, Writer. 
From The Psychedelic Furs to his solo project  Satellite Paradiso if his guitars and creative input are there it is obvious because he created his sound that goes with him wherever he goes. The new songs were written and recorded in view of John's Gold records in his studio in upstate NY. 
Besides being the magical person who introduced me to John, Joe spent five years as the keyboardist for The Psychedelic Furs.  Joe toured with The Furs during Midnight to Midnight and  "All That Money Wants" and the LPs Book of Days and World Outside He founded Sid Gold's Request Room, NYC and has worked with  Ryan Adams, The Ramones, Nada Surf, , Martha Wainwright,  Ronnie Spector among others.  Joe is also a vintage keyboard connoisseur.
Matthew Washburn, Drums and Bass
Nothing could be more cool than crossing paths with an old friend and having that friend become a vital part of your record. Matt, a successful producer in his own right running Ledbelly Studios in Atlanta, gave me the honor of playing drums and bass on my EP.  One day I will (might) tell you the story of how he came to fit into what for me personally has been a magical puzzle.  A staple on the Detroit music scene, Matt went on to build a busy studio and to produce Mastodon's first records. I liken him to the Mitch Easter of R.E.M. 
Roger Morris,Guitar, Keys
I don't want to ruin anyone's street cred but Roger might be one of the nicest people I have ever met. In addition Roger was in the original Fur's line-up then in 1977 John was brought in as the second guitarist. From 1978-1981 Roger toured Europe and North America and most recently joined them onstage in England for their 2017 and 2018 shows. Here his is in 2017 performing Pretty in Pink a song on which he originally appeared in 1981 on Talk, Talk, Talk. You can hear his guitars on We Love You,  Sister Europe, Mr. Jones  and  Dumbwaiters
Duncan Kilburn, Saxaphone (!) 
What a treat to have Duncan playing! Along with John and Roger, Duncan was part of the original Furs line-up. When we all listen to Pretty in Pink, well, that would be Duncan. He has also worked with Toni Childs, Faith Global, Satellite Paradiso, Secret Post, Secret Agent and The Strangers
Frank Coleman,Keys
Frank does so many different things I'd need to build a new website just for him. I can tell you that he is the drummer for John's solo project Satellite Paradiso. Other musical projects include Bentmen and Secret Agent. Frank joined John and I in writing the music for one of the tracks. 
Fred Schreck, Guest vocals
Fred's powerful voice can be heard full on as the frontman in Satellite Paradiso. I felt one song needed male vocals and John had the perfect idea for a singer! 
John Ahmet, Kim Pawliger-Milner, Mark Milner, Elizabeth Burda, Frank Krolicki, Dan DeGregory, Joe Torcicollo, Tison Vega, Max Webb, Scott Damanti, Danny McGuire,  Vyrlee Blake, Darrell Fortune, Bill Welch, Patrick McMullen, Ashley Bruhjell-Heinrichs, Bob Ross, Jeremy Gloff,John Enyeart,  Kelly Gately, Philip Ward, David Nicholas, Peter Giardina, Matthew Mendez, Teresa Green, Kristy Jean, Schneck Tourniquet, Kailash Nathan, Scott Kozlowski, Larry Jaffe, Robert Bailey, Susan Webster, Douglas Charles Johnson III,Paulie Gabriele